La casa del Circo sull'Albero
(The House of the Circus on the Tree)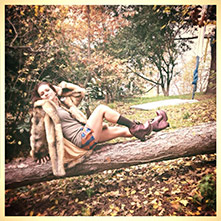 The House of the Circus on the Tree - A.S.D. (Coni-CSEN) is the residence of the artist and her family. Situated amidst greenery just a few minutes from the centre of Bologna, it is a house full of books, games and circus equipment hanging from trees in the garden, where circus courses are organized for children and adults, in addition to weekends dedicated to practicing yoga, aerial silk, hoop and trapeze workshops, manual workshops for small children and individual lessons.

The house hosts artists and non-artists passing through with the intention of embracing their range of abilities, skills and inclinations in a kaleidoscope of artistic expression. It reshapes the semi-urban area into a place where the mind and body can fuse together in a unique artistic symbiosis... within everyone's reach!

The association works in partnership with CASA DELLE PASSIONI (House of Passions), the earth to plant, grow and nurture your passions... www.casadellepassioni.com


Scarpe Diem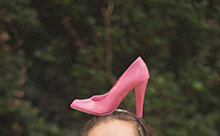 Scarpe Diem is a project born out of an irrepressible passion for shoes that has taken many forms over time: from installation to a theatre performance created in collaboration with the stylist and shoe designer Gioia Maini who designed and created the costumes for the show: www.gioiamaini.com
Scarpe Diem is also an event conceived for fashion and shoe companies to promote their products in a spectacular way, suitable for showrooms and fairs.

Behind all this is research into the world and history of shoes, which led to the publication of a magnificent book, featuring artistic plates, collages, thoughts and development of the ideas that contributed to the creation of the scenes of the show, a sort of notebook with proof of concept.

Erica Fierro walks and rides her bike every day for kilometres, on high heels of course!